Having moaned about the lack of proper winter, this week Norway has been gripped by an icy blast.
Susanna returned to the UK yesterday and the first leg of her journey was delayed because the airport had only perpared de-icer for -23C / -10f and the wings were iced at -25C / -13f. Thankfully she still made the conection in Oslo and got home on time.
Today the forecast was for -32C / -26f. Spurred on by an article which said you could take pictures like the following, at temperatures below -30C / 22f . . .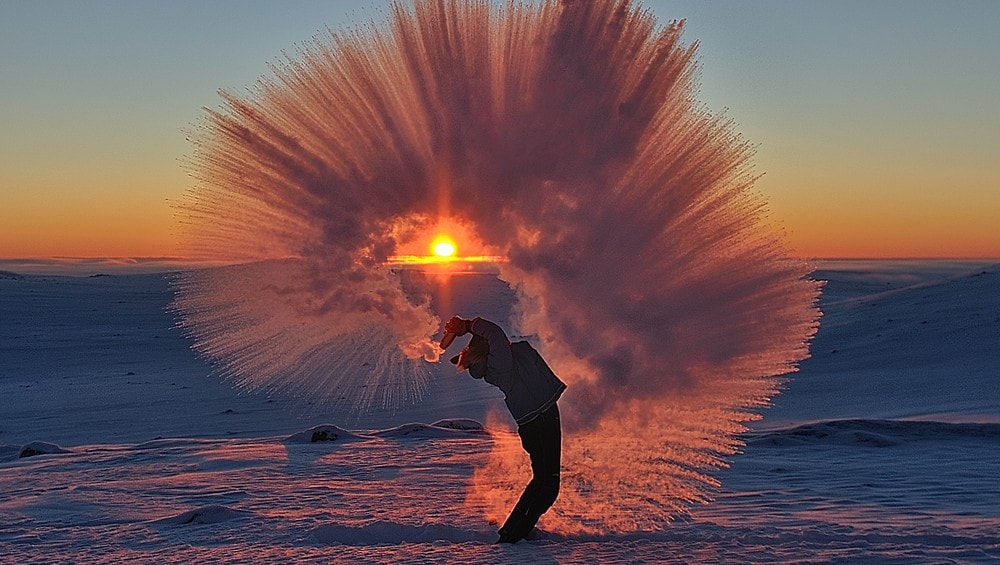 (picture taken by Michael H. Davies)
. . . we decided to take a trip to the airport and try for ourselves.
Why the airport? Because it's regularly 15C colder there than in Finnsnes!
In the event, we only got halfway, before the temperature was almost -33C / -28f:
We couldn't take piactures like Michael's, because we don't yet have any sun!, but these are what we came up with:
So, that's almost boiling water to instant ice / snow. Cool!